If you ever go to Cambodia, these temples are crucial to visit. First because it where's the location of Lara Croft: Tomb Raider movie was shot(mostly this is why these temples are famous for) and it's one of the ancient temples on earth.The entrance fee? It is a bit expensive for me for a day visit, it costs USD 37.00 but I guess it worth it  because you got to see Angelina Jolie move set (hahaha..)
1.Angkor Wat
It claimed is the largest religious monument in the world. Well, I agreed with that because it really exhausted to walk around in this temple, plus its really hot. My advice is to bring more water so you can stay hydrated.
The Angkor Wat is the first temple I visited so I quite excited to see the uniqueness in this temple because I don't have this kind of thing in my country.
My impression towards this temple is 'old'. it is like walking on a movie set because it's incredibly ancient.
The Cambodian rarely visited this temple but there is some came to get the blessing from the monk.
I can't stop watching the ritual because of its something new for me and quite interesting. I guess this is what travelling meant for, knowing and experience something you don't know.
2.Bayon
The second temple I visited is Bayon. The different with this temple is there is a lot of huge faces carved into the stone towers. Sadly I can see this temple is falling, I guess that is why huge restoration work is ongoing while I touring the temple.
and another interesting fact about this temple is, there is a lot of stairs. The scary things are, it is so high up and narrow.
However, once you reach the top. you will enjoy the incredible views.
I really amazed on how they able to carve such a thing on a stone without technologies.
3.Ta Prohm
I can say it the most crowded temple to visit because it is the visitors favourite. if you watch Lara Croft: Tomb Rider movie then you'll know why.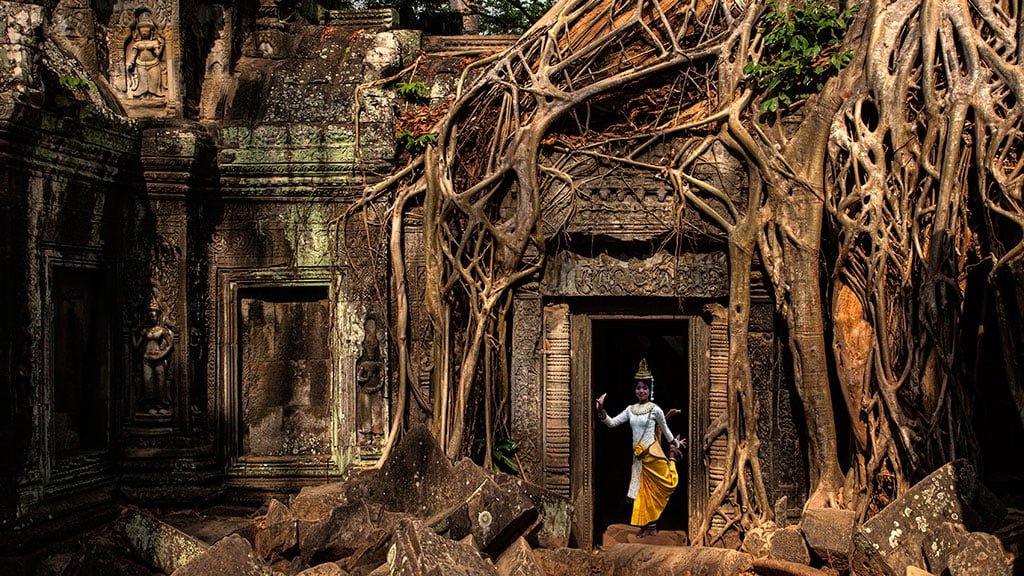 This is the door where Angelina Jolie was looking for a girl before she got dragged into the temple. but sadly some of the roots are ruined. Honestly, this temple is by far one of the most magnificent because of the nature roots stick to the wall naturally. It is also undergoing extensive restoration work, with some sections closed to the public.
Well, there you, the most visited temples in Siem Reap. If you want something different than modern buildings, then you should visit Siem Reap.
Don't forget to subscribe!